Join Date

Nov 20, 2018
Posts

6
Gender

Male
me: "LGP/E are so different from the regular Pokemon games. I'm not even gonna bother getting these games."
also me: *sees how beautiful the games are and buys LGP on an impulse*
So with that, I'm gonna mark my return to the challenge run game with a Let's Go Pikachu! Nuzlocke! I'll warn y'all in advance, I doubt this will be consistently updated. I have finals in two weeks, which isn't that big of a deal, since my finals schedule is pretty easy this semester. But, Smash Ultimate also comes out in two weeks, which means whatever free time I do have will probably be spent playing Ultimate. So basically, we'll see how far I get this week, and then we'll see how far I get over Christmas break before I get more videogames on Christmas. In any case, let's look at the rules I'll be using for this challenge:
First, the basic nuzlocke rules:
I can only use the first Pokemon I capture on each route.
Any Pokemon that faints is considered dead and can no longer be used.
All Pokemon will be given a nickname.
Next, a few rules which will actually take advantage of the game's design to make it a little easier:
I do not have to battle the first Pokemon I see on each route; rather, my encounter will be the first Pokemon I enter into battle with. This means I will have a little bit of freedom to choose my encounter on each route.
Since traditional grinding isn't possible in this game, I will allow myself to capture Pokemon for the purpose of training. However, these Pokemon cannot be used, and must be released as soon as possible (or sent to the professor; I'm going into this game pretty much blind, so I don't actually know what sending Pokemon to the professor means, but I've heard it's a thing, so we'll see).
And finally, since I feel certain this game is pretty easy, a few stipulations to make things more difficult:
I may not switch out during battle. This is similar to my rule for gym leaders in my old Pearl Nuzlocke in that once a Pokemon is in battle, it must either defeat its opponent or die trying. Of course, it is different in that this rule will apply to every single trainer in the game. However, once my Pokemon defeats the opposing Pokemon, I can switch out before the opponent sends out their next Pokemon.
To accompany this rule, I may only use three healing items per Pokemon per battle.
And that about covers it! This will be in a bullet point format, because I don't have the time to make a story format out of this. My game is getting delivered later today, so hopefully I can get the first update out tonight or tomorrow!
EDIT: I finished the first update's worth and I don't feel like waiting 'til tomorrow, so...
Professor Oak appears to me, Dylan, in a dream. He questions my gender, throws a Cubone at me, and asks the name of the boy who may or not be his grandson.
I awake from this fever dream to realize I have manifested into a physical form in front of my tv.
My rival, Garold, breaks into my house and tells me to read the email he sent me, rather than just telling me what the email said since we were face-to-face and it was entirely impractical to wait for me to read it. Sigh...
I meet Professor Oak at the edge or Route 1, where I am ambushed by a wild Pikachu! However, he doesn't seem to want to battle, so I simply capture him.
My new Pikachu, which clearly has ADHD, rolls away in its Pokeball, all the way to Professor Oak's lab. Once we catch up to him, he joins my team, and I name him Speedster.
Garold selects the second Pokeball on Oak's desk, which contains an Eevee. The contents of the third Pokeball remain a mystery.
After that, the game doesn't really tell me what to do, so I assume I'm supposed to get Oak's parcel ike in the original games.
On the way to Viridian City, I catch an Oddish on Route 1, whom I name Clump, and a Rattata on Route 22, whom I name Ratatouille (I also realize I could have caught a Nidoran-M on Route 22 instead and I am sad).
In Viridian, I get a brief glimpse of Team Rocket, but I decide to ignore them until I return.
Sure enough, I am given a parcel by the PokeMart owner in Viridian. I'm also granted the option to teleport directly back to Pallet Town. That's a nice feature.
Garold and I once again meet in Oak's lab, where we are given Pokedexes. Garold challenges me to a battle, and Chump is able to make quick (okay, not so quick) work of his Eevee.
I make my way back to Viridian, now fighting a few trainers along the way. To my surprise, Team Rocket is no longer in Viridian City. Guess they blasted off already.
I step onto Route 2, but I don't immediately see a new Pokemon, so I decide to wait and see if the second half has anything cool.
I enter Viridian Forest, where I catch a tiny Caterpie named Squirt. I train him up against the trainers in the forest, since my other Pokemon have leveled up quite quickly from what I'll call catch-grinding.
I return to the Pokemon Center in Viridian to heal at one point, and without thinking I catch a Weedle on Route 2 and send him to the professor, forgetting it should have been my encounter. Oh well.
I also mindlessly button mash once my Caterpie reaches level 7 and accidentally cancel his evolution. Today has been a struggle.
So, for next time I'll catch-grind all of my Pokemon and take on the Pewter City Gym.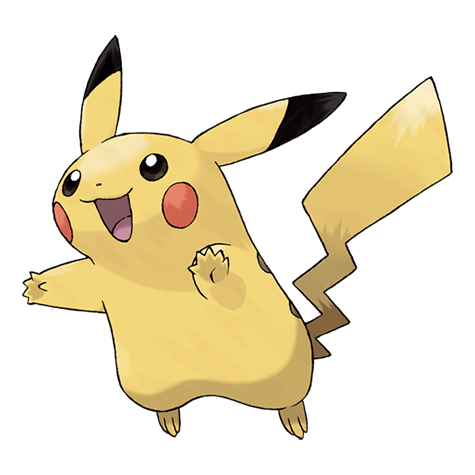 Name: Speedster the Pikachu
Gender: Male
Level: 10
Moves: Thunder Shock
Double Kick
Tail Whip
Quick Attack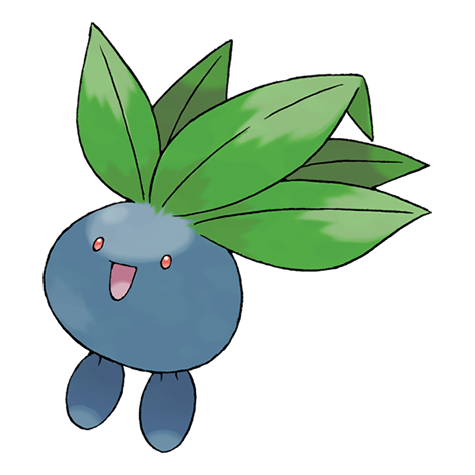 Name: Clump the Oddish
Gender: Male
Level: 9
Moves: Absorb
Growth
Acid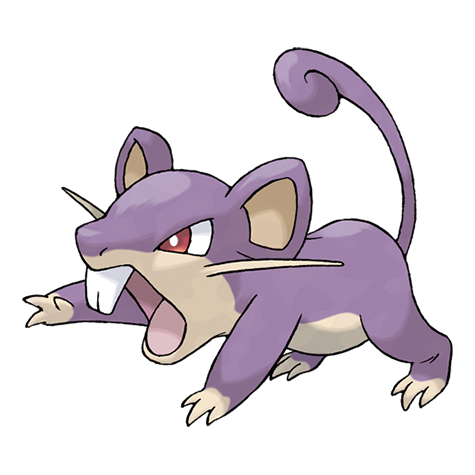 Name: Ratatouille the Rattata
Gender: Female
Level: 7
Moves: Tackle
Tail Whip
Quick Attack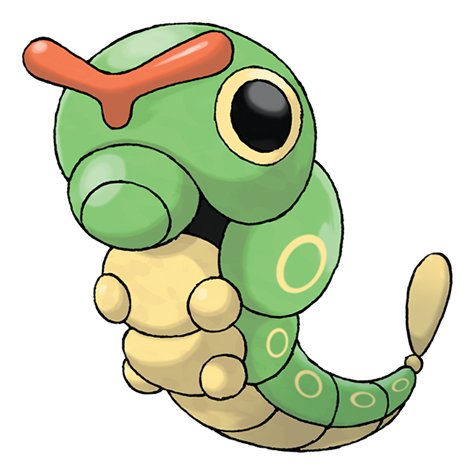 Name: Squirt the Caterpie
Gender: Male
Level: 7
Moves: Tackle
String Shot
I haven't looked up possible encounters on the routes up to this point, and I've missed some ideal picks as a result. Are there any super cool Pokemon you think I should keep an eye out for on the coming routes?
Last edited: