Join Date

Oct 22, 2018
Posts

183
AKA

Dev
Gender

Male
Time Zone

CDT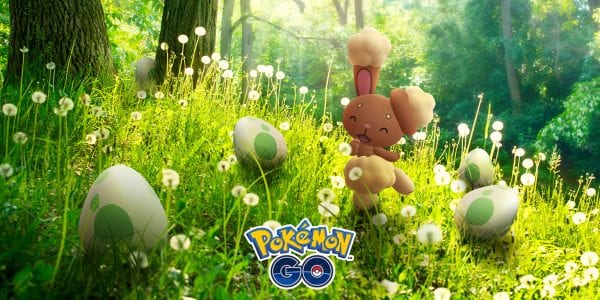 Here's a brief excerpt of this update:
The Pokémon GO Eggstravaganza event from last year is returning, and this time around it's featuring a very fitting Pokémon: Buneary, including Shiny Buneary. The Eggstravaganza lasts from Tuesday, April 16, 2019 at 1:00pm PDT (GMT-7) through Tuesday, April 23, 2019 at 1:00pm PDT (GMT-7).
Read the full update here:
Feel free to discuss the update in the comments below!
I don't know about you, but I'm personally super excited for this because Buneary is one of my favorite Pokémon.
And I love its Shiny form, so this has me pumped!