Second Violinist
Rainbow Rocket Grunt
Join Date

Nov 3, 2018
Posts

1,072
Location

Indonesia
AKA

Sania
Gender

Female
Time Zone

+7 GMT
Okay, let's rock.
Olivia's jewelry shop is located across from Konikoni City Pokemon Center, but the owner wasn't there when Koh visited. Instead, she gave him this letter via her
:
Suddenly remembering something, the
went inside and back with a Max Potion. "For me?" Koh asked, and the Pokemon nodded. "Gee, thanks," he said before storming out from the shop. He started his training session by battling a random worker who wanted to see a Z-move. His
was surprisingly strong to the point of breaking
Snimon
's violin. The training continued in Memorial Hill where he battled some more trainers and caught
Woodmon
the male
while he's at it.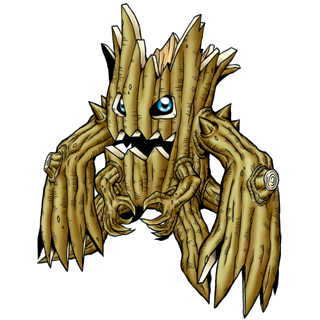 At the hill's border with Akala Outskirts, he crossed paths with Team Skull grunts again, but this time they were up against some people in white. They turned out to be people from Aether Foundation who look out for Pokemon.
Noticing the tamer, the green-haired chief (?) of the Aether people let Koh battle the baddies.
Monzaemon
actually got his way in this battle. As their thanks for the help, the chief offered to take the boy to "a wondrous place". But unfortunately, his curiosity had to wait because of the upcoming grand trial.
Moving on, he caught
Compass
(from Compassmon) the male
and did more training at Akala Outskirts.
The tamer then went onward only to be stopped by a Team Skull lady by the name Plumeria. Apparently she was so cross from Koh's treatment to her "brothers and sisters" (yes, that's how she calls the grunts), so she wanted her revenge. She immediately sent out her
while the tamer sent out
Levi
. This
boy alternated between Charge Beam and Hidden Power (his was Ice type), eventually knocking out the
. As for her
,
Tyrannomon
one-shotted it with a single Bulldoze despite being underleveled a little bit. Now that it's done, Plumeria got even more annoyed big time, so she left. Just like that.
As soon as the tamer arrived at the Ruins of Life, Professor Burnet, Lillie, and Nebby
caught up with him. The professor actually escorted the girl there, then left for a Masked Royal match. Lillie then healed up Koh's squad. That's so nice of her.
A little bit later, while the two were having a little chat, the kahuna came from the ruins. Yes, Olivia's ready to take on the challengers, so she and Koh started the battle with Lillie and Nebby
watching.
Round 1:
vs
Gabumon
. Assuming that
Gabumon
had a berry with her,
spammed Bug Bite on her. However,
Gabumon
's Super Fang and Rock Tomb broke its cello.
Round 2:
vs
Levi
. The two kept spamming Brine (with occasional Giga Drain) and Brick Break, respectively. That is, until
Levi
managed to break
's cello with another Brick Break.
Round 3:
vs
Pillomon
. Koh originally thought the
was going to use its Z-move, so he had
Pillomon
to use Bloom Doom with Giga Drain as its base move. However, that alone wasn't enough to break
cello. Instead, it managed to break
Pillomon
's violin with Rock Tomb.
Round 4:
vs
Monzaemon
. The weakened
tried to bite
Monzaemon
, but somehow the little critter (read: the
) managed to break its cello on
Pillomon
's behalf.
Now that they wrapped up the rockin' battle, Olivia offered to take the kids back to the city. However, the three bumped into Hau as soon as they stepped out. As usual, he got too excited to challenge the kahuna. That, and he also got an invitation from the same green-haired Aether person from before. Again, curiosity ensued, so the tamer went ahead to Hano Grand Resort in Heahea City while Hau did his grand trial.
Violinist
Flare (Boy)
Level: 28
Ability: Blaze
Nature: Brave
Moves: Double Kick, Flame Charge, Fire Fang, Bite
ShogunGeko (Boy)
Level: 24
Ability: Damp
Nature: Timid
Moves: Body Slam, Water Gun, Hypnosis, Bubble
Violist
Gabumon (Girl)
Level: 28
Ability: Adaptability
Nature: Impish
Moves: Thief, Super Fang, Rock Tomb, Hidden Power (Ghost)
Kokuwamon (Boy)
Level: 28
Ability: Battery
Nature: Hasty
Moves: Spark, Bug Bite, Acrobatics, Crunch
Cellist
Levi (Boy)
Level: 29
Ability: Hyper Cutter
Nature: Bold
Moves: Brick Break, Charge Beam, Hidden Power (Ice), Crunch
Monzaemon (Boy)
Level: 26
Ability: Fluffy
Nature: Adamant
Moves: Low Sweep, Brick Break, Aerial Ace, Brutal Swing
Marine
(Girl)
Broke her viola at level 18 thanks to Hala's
Apemon
(Girl)
Broke her cello at level 18 thanks to a trainer's
at Paniola Ranch
Drimogemon
(Girl)
Broke her cello at level 25 thanks to Totem
Unimon
(Girl)
Broke her violin at level 22 thanks to Totem
Chapmon
(Girl)
Broke her violin at level 24 thanks to Totem
Falcomon
(Boy)
Broke his violin at level 25 thanks to ally
during Totem
battle
Snimon
(Girl)
Broke her violin at level 22 thanks to a trainer's
at Konikoni City
Pillomon
(Girl)
Broke her violin at level 29 thanks to Olivia's
Akala sure is tougher than Melemele so far. Why? Looking back, seems like I broke too many violins since the fire trial up until now, and that's after lots of swaps here and there in the party. I already gave my afterthoughts about the three trials there (
water in post #16
,
fire in post #18
,
grass in post #20
), so the only thing left is for the grand trial.
Speaking of Akala grand trial, Olivia's fossil Pokemon weren't that hard, but somehow I made a huge mistake during the
battle. I should've switched to
Monzaemon
after using Bloom Doom instead of keeping
Pillomon
around because, y'know, his ability (Fluffy) and type (normal-fighting) are proven to be vital for this grand trial. That aside, it should be no biggie.
Last edited: