Join Date

Nov 1, 2018
Posts

69
Location

a location in space/time
AKA

Queen, PQ
Gender

Female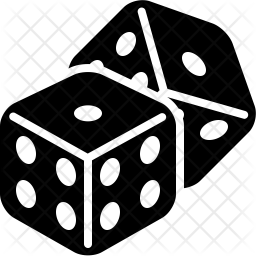 The Royal Castle of Devin, Marriland, 2018
Thundawave, Marilland Administrator , strolled into the meeting room hastily. If the plan were to succeed, they would need to be quick. Really quick.
It had been years since Marriland had been occupied. For many a century, Devin's lands had been abandoned, with all of the people of the realm residing in Azurilland. But that had changed with the databombs.
The databombs changed everything, wiping Azurilland clean. Most of the citizens escaped the attacks. Those who didn't were mutated beyond control. The realms of the formerly prosperous Azurilland were taken by the Dark Queen, who had since launched spam attacks of great destruction against the Marrilanders.
Well, no longer.
Thundawave strode into the Portal Room, a simple room with several warriors, ready to take back Azurilland, and a glowing portal.
"It's time for your quest to begin. Take back Azurilland, and defeat the witch. Good luck and godspeed."
~~~~~~~~~~~~~~~~~~~~~~
Welcome to Item Insanity, a game where creativity is your friend, and also your enemy! Join me (once again, I know, next time it'll be somebody else, I swear) on a DnD-style question, but with less numbers and dice and more original knowledge and unique ideas!
Let's dive right on in, shall we?
I. Credits
Firstly, I'd like to give a quick shout-out to Sableye, Lufia, Lusamine, and Bones Barlow. Without their previous contributions to the Item Insanity series, none of this could have ever happened. So thank you.
I'd also like to thank the Marriland/Azurilland community for allowing this to happen. None of this would be possible without this beautiful forum, so thanks for that.
And lastly, all the people who play this deserve credit for their commitment to the game. Thank you for your patience with me as a host and with your fellow players, and I hope you enjoy this one.
II. Tutorial
A. The Format
The I.I. format remains, once again, mostly unchanged. Here comes the form, complete with the description-
Level
(You know, like video game levels.)
Turn
(What turn of the level you're on. Turns reset by level.)
Location
(Name of the location that the levels takes place on.)
Location Description
(Description of the location. Use this to your advantage.)
Events
(The going-on in this level. Use to coordinate actions.)
Enemies
(The statistics of your opponents on the level. All enemies must be killed/pacified to progress.)
Entities
(The statistics of neutral entities on the level. Entities may be hostile or neutral, but they do not have to be killed/pacified to progress.)
Players
(Detailed stats on all of the players, as well as their weapons, outfits, and more.)
B. Making a Character
Here at Item Insanity, our goal is to have YOU be in charge of your own destiny, which means that your character will be modeled as similarly to your real persona as possible. Your abilities and starting weapon will be based off of your character traits.
C. Experience
IT DOESN'T EXIST!!!!1!!1!!! You'll gain HP and damage simply from playing the game.
D. Actions
Actions are always a toughie in the Item Insanity series. Here it comes, a distinctive list of action rules
-Every turn, you can submit an action. This action should detail a single fluid action. (ex. John picks up a brick and throws it would be an acceptable answer because it describes a single attack. John picks up an arrow, lights it on fire, and shoots it with his bow would NOT be acceptable because it combines the lighting and shooting of the arrow.)
-Your actions MUST be only that, and not a result. I will decide the results. No godmodding por favor.
-NO EDITING ACTIONS. When your action is complete,
underline it
so I know it's for real. If you fail to underline you won't get an action. Make sure you communicate before submitting in order to maximize the effects of each turn.
III. Form
Fill out this form to join.
Name: that thing on your birth certificate.
Defining Traits: List 2 traits that you think define your personality.
Style: Describe, in a sentence or two, the style that you would fight in. Healer? Warrior? Mage? Bard? Tell me here.
Favorite Color: Name your favorite color. This will be used to determine your starting weapon ( a bit of a stretch, bear with me please. ).

That's it! Happy hunting.
Thanks for reading! Sign-up below.​