Join Date

Dec 22, 2019
Posts

12
Gender

Female
heya, this will be my first attempt at anything vgc and i would like some feedback on my team, im still working on it, switching pokemon in and out, theory-crafting and stuff. maybe looking at getting a weather setting pokemon in here as i think i have a pretty big weakness to fire on this team. any constructive criticism is welcome thanks.
Butterfree-Gmax @ Wise Glasses
Ability: Compound Eyes
Level: 50
Happiness: 160
EVs: 44 HP / 108 Def / 100 SpA / 4 SpD / 252 Spe
Timid Nature
IVs: 0 Atk
Pollen Puff
Psychic
Hurricane
Giga Drain
Butterfree: butterfree is here to mainly giggamax and spread conditions with befuddle, also to boost speed with max airstream and set psychic terrain and grassy terrain if I need it. Also, this is mon is probably going to be switched out for someone stronger as I was playing around with it in showdown a bit the other night and it was getting ohkhoed pretty easily. there is just a lot of things that are faster and stronger and I think maybe my ev's could be better but I really wanted to use this mon because it's really pretty and befuddle is just really awesome with spreading conditions.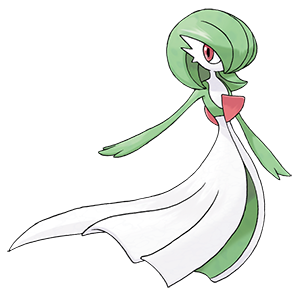 Gardevoir @ Light Clay
Ability: Synchronize
Level: 50
EVs: 252 HP / 252 Def / 4 Spe
Bold Nature
Life Dew
Reflect
Will-O-Wisp
Knock Off
Gardevoir: She's here as a physical hate mon. with reflect and burn I was testing calcs and it cripples things so far that they just don't do damage anymore and its main goal was to protect weavile who is probably the squishiest on this team. Life dew can revitalize some hp of my team like when I have goodra out and I'm sludge waving to counter follow me I can restore hp of both her and goodra so the wave really has a diminished impact on her. knock off is for those pesky items like eviolite or berries or weakness policy or some other items that I need to get rid of for my other team members.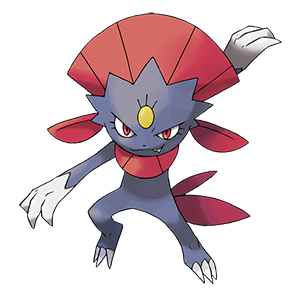 Weavile @ Charti Berry
Ability: Pressure
Level: 50
EVs: 160 HP / 4 Atk / 252 Def / 92 Spe
Jolly Nature
Icy Wind
Shadow Claw
Foul Play
Brick Break
Weavile: Their here for speed control, with Icy Wind, and for foul play shenanigans (if they can live) and to break screens. I wanted to make this mon bulky so they can survive some hits under reflect and not be instagibed, also the pokemon has nostalgia value for me too, I'm probably going to switch it out as its just too frail.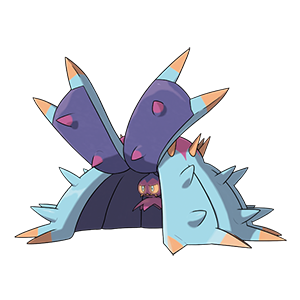 Toxapex @ Leftovers
Ability: Regenerator
Level: 50
EVs: 4 HP / 252 Def / 252 SpD
Impish Nature
Toxic
Haze
Recover
Poison Jab
Toxapex: Haze tank here for toxic stuff and resetting stat changes, getting the lefties (which has been switched to sludge) and throwing out random poison jabs, being able to switch out to gain some hp as well is also a huge boost. if it's not being super effective by like a thunderbolt or something from a special sweeper its actually very tanky.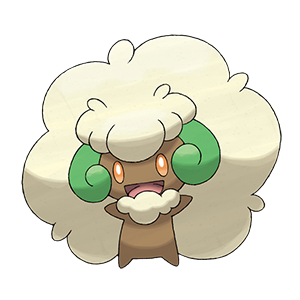 Whimsicott @ Wiki Berry
Ability: Prankster
Level: 50
EVs: 252 HP / 252 Def / 4 SpA
Bold Nature
IVs: 0 Atk
Tailwind
Taunt
Protect
Moonblast
Whimsicott: general whimsi is here for faking out the opponent during team preview sometimes and as well as a speed controller with tailwind. shes my taunter and carries moonblast for dragon typing matchups, I went with a bulky setup so I didn't have to run a focus sash on her.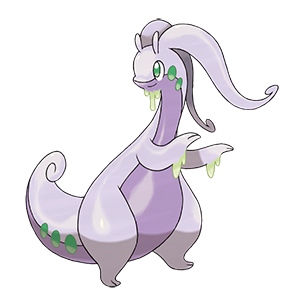 Goodra @ Yache Berry
Ability: Gooey
Level: 50
EVs: 156 HP / 84 Atk / 132 Def / 4 SpA / 132 SpD
Relaxed Nature
Thunderbolt
Flamethrower
Sludge Wave
Breaking Swipe
Goodra: Here for coverage and for some tanking and speed control with gooey, and attack control with breaking swipe, sludge wave gets around a follow me on most fairy types which will hit them supper effectively and still do chip damage to whatever else is out there, while the rest of the moves i think have good coverage for a lot of different situations.
Last edited: