Join Date

Nov 1, 2018
Posts

278
Location

Australia
AKA

Brandon
Gender

Male
Time Zone

AEST (GMT/UTC +10)
3DS FC

3840-6760-9669
Switch FC

SW-6946-6396-3973
Info from previous thread on Azurilland:
https://www.azurilland.com/forums/non-pokemon-forums/video-games/545397-switch-fire-emblem-three-houses-wind-flower-snow
Fire Emblem 16: Three Houses, is the new instalment in the series for Nintendo Switch, coming out on July 26, 2019. Set on the continent of Fodlan, the player - who is an avatar, somewhat - is a mercenary who becomes a professor at the Garreg Mach Monastery's Officer's Academy in the centre of the continent. There, you choose to teach one of the Three Houses - the Adrestian Empire's Black Eagles, the Holy Kingdom of Faerghus's Blue Lions, and the Leicester Alliance's Golden Deers - and the students into stronger fighters, through combat, magic, healing, and different types of combat. Meanwhile, you'll receive dreams where you encounter a mysterious girl/manakete named Sothis (who, unless I'm mistaken, is voiced by Cassandra Lee Morris)
Teaching is divided into learning new skills (with the introduction of Fighting for unarmed combat, Reason for magic, and Faith for Healing, as well as gaining skill in Heavy Armor, flying and riding, as well as something called Authority) and training your students in battles. Reclassing is achieved through Exams, which gives units rather... insane versatility.
The game also has a Limited Edition, both of which are different for the two regions. (I couldn't find a picture for Japan, so I don't know what their's is like.
European Limited Edition: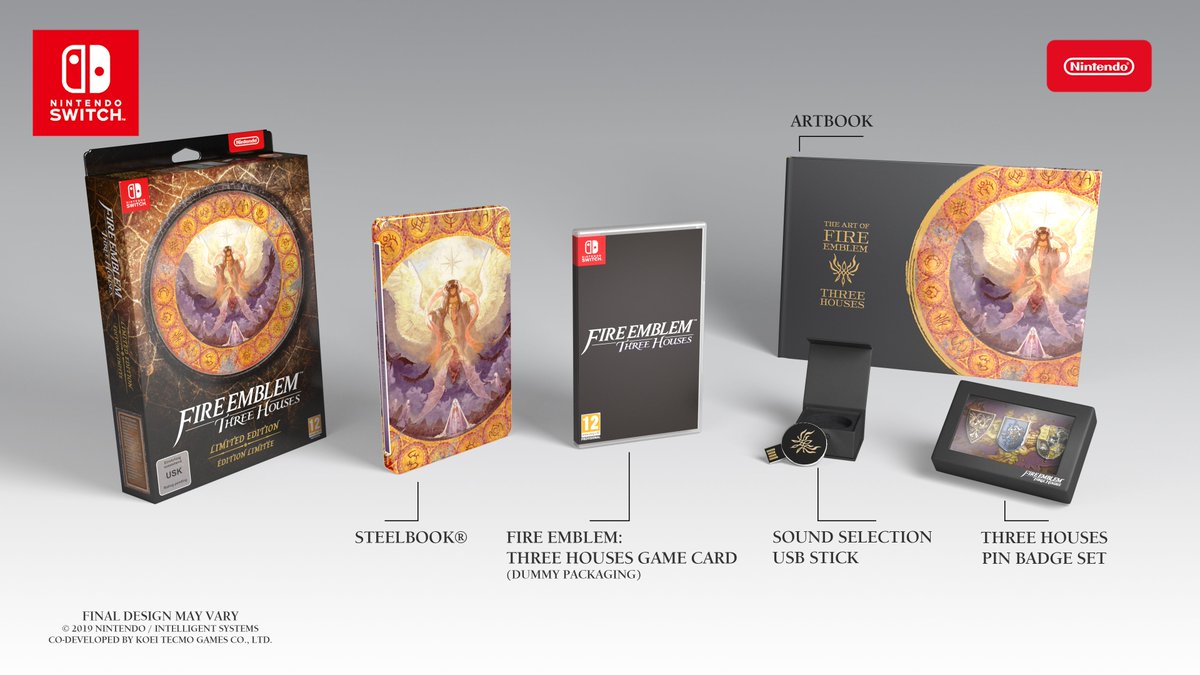 North American/Australian Seasons of Warfare Edition: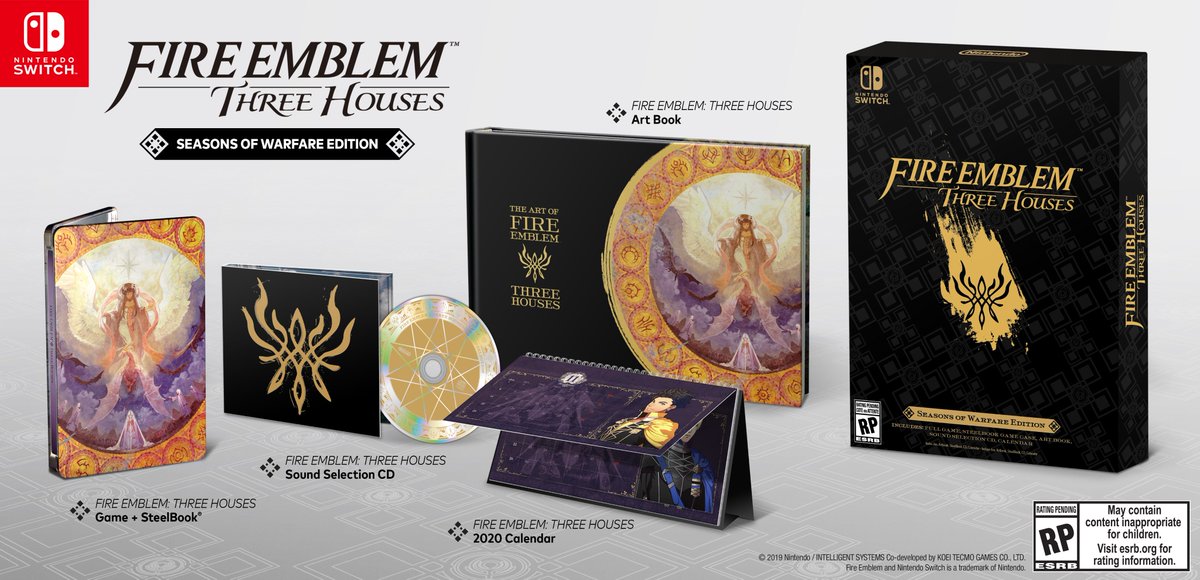 Last edited: