Join Date

Jan 11, 2019
Posts

232
Location

the path of exile
AKA

Efflore, BloodClaw
Time Zone

EST (UTC -5:00)
Switch FC

SW-4046-4239-6610
"Long ago, there lived beings, ones imbued with power over the world itself. They thrived in the anarchy of their age; there were no gods to watch over their nefarious deeds and no humans to impede their way. They swarmed the oceans with corruption, and the underground became consumed in their offspring. Eventually, they had even conquered the land, each creature as revolting as the last.
After millennia, as if in a flash, deities sprung from the nothingness, scorching the sky, and for the only time in their lives, united. As this happened, the material plane was cleansed, and the land made fertile with the remains of the hideous beasts. They had thought this good, that now they had control, and that now new life may emerge.
They forged their own kin, elves, dwarves, goblins, dragonborn, and man to name but a few. These races relatively began instant feuds, dividing their gods equally so, as they only derived power from their followers. Some fell from power or from grace, and few mortals rose to it. However, those fallen refused to die, creating monsters, demons, devils, dungeons... and dragons."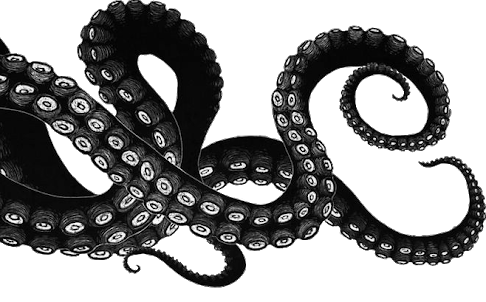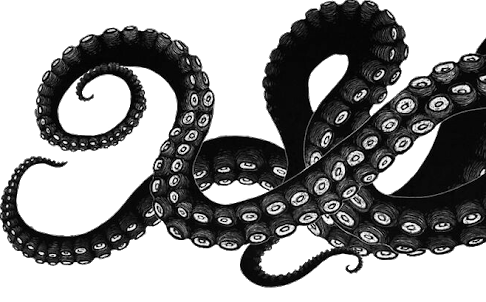 "As abruptly as they were triumphed, the defiant horrors returned to the surface, though in a much slier fashion.
An opportunity was found among the brash rivalries, only after several thousand years. The races were too caught up in their pride to think, too loud to hear the slumbering secrets, and most too blind to catch the clues. Brains were probed and transformed, indoctrinated away from their gods. Some deities are now weakened where-in they now must culminate themselves to the world to retain relevance, and some even weaker that they cannot do so at all.
Consequentially, the demons refused to allow these scoundrels to become the victors. Despite having infinite planes to call home, this world was something they could never have, not until now.
The grounds now run rampant with the gnolls of Yeenoghu, undead servants of Orcus, oozes of Juiblex, and many others uncountable. Lo, they do not co-operate any better in this siege than they had before, something easy to overcome by those that are allied on the plane. The earthly races had only little advantage, but they used it well. Dwarves hold fast with superior strength, elves sharp with the bow and the arcane, man with their courage. These outsiders knew nothing but deceit, they could never be known as heroes of the mind.
Most who fight these forces either return dead or almost. Some, even, are better off so. These are two grand powers using their planet as nothing more than a chess board, a game of only two players. But a small portion of people, those trained for combat, those that have vanquished these forces before, stand up. Daring barbarians, earthly druids, righteous paladins, vigilant rangers, they seek glory not only for themselves, but for their races. To be known as the heroes of the material plane, to have surmounted those that only gods have before. That, my friends, is a fate they seek, and the one they may very well fall upon if they see it through."
"Now, heroes, do me proud, and never forfeit to those devils!"
1. All roleplaying and forum rules apply, silly.
2. Though with discretion advised, one may create their stories of the lands. Many parts are left unknown to foreigners, and more importantly this is a shared experience, in the spirit of the tabletop game.
3. Once again, similar to Dungeons & Dragons, I will convey the story and control various NPCs whilst you remain the center of the story. Keep this in mind when you plan on introducing outside aspects.
4. Posts do not have a length requirement, but you are encouraged to be elaborate.
5. I will only accept six players at maximum unless somebody isn't thoroughly active. This is not a requirement to stay in the roleplay, however. (0/6)
6. Although private affairs, various side plots, and inquiries may be carried out through this discord, please keep main role-play to this forum for the sake of simplicity.
7. Please try to keep a similar alignment through the party, or at least don't try to kill the party.
If you wish to have additional information on the Dungeons & Dragons property, you may refer to this pdf, but not all information may apply to this adaptation. Basic details on all valid classes and races will be provided in the following texts as well.
Note: There will not be a forum to roleplay in for this particular story until a party is formed.
(page 1/5)
​
Last edited: