Join Date

Nov 7, 2018
Posts

2,015
Location

Inside A Fairy Tale
AKA

Athena, Any variant of that
Gender

Female
Time Zone

PST
3DS FC

0920-1282-6394
IGN

Athena/Sirena Usually
Welcome to The Meloetta Theater!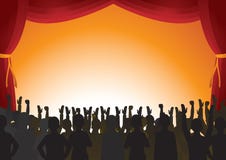 Welcome, ladies, gentlemen, and anyone in between to The Meloetta Theater!
This is Marilland's sort of "Off Broadway" theatre. A spiritual successor to Loog Noog Theater,
we put on audio plays for this wonderful community to enjoy.
All sorts of colorful characters will delight your senses through the talented voice actors,
imaginative artists, clever directors, and hard work of the crew!
Now, please get some refreshments, take your seats, and enjoy the show!
​
Last edited: