Heart and Soul
Administrator
Rainbow Rocket Executive
Join Date

Oct 23, 2018
Posts

2,828
Location

The Field of Battle
AKA

Ben, A_T
Gender

Male
Time Zone

US Central (GMT -6:00)
3DS FC

2724-0144-2557
IGN

Ben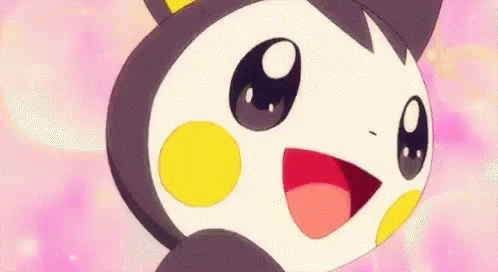 WELCOME, ONE AND ALL, TO THE TOURNAMENT OF HEARTS!
>
Bracket
<​
Amidst all the other Marriland Prom-inspired events scattered throughout this season of romance and camaraderie, you find yourself here at one dedicated to the noble art of the Pokémon battle. Don't have any battling experience? Not to worry! This is meant to be a purely casual event, with fun rules in place designed to lighten the mood and level the playing field. Even if you're not taking part in the prom directly, we encourage anyone on the forums to participate, be they prom couples, pairs of friends, or single entrants alike.
How to Join:
Signups are open until February 1st, at which time the bracket will be decided and the fun will get started. To make it easier for everybody to participate in the special theme, we'll be using
Pokémon Showdown!
for our tournament, rather than playing on cartridge. This simulator doesn't support Multi Battles directly, but it's easy for individual battlers or teams of participants to work together on the same account. You're free to use whichever account you like, as long as it doesn't contain any profanity and you use the same account for the whole event. Then, just post here saying you'd like to join and fill out this simple form:
Forum username(s) of participant(s):
Name of the Showdown! account you'll be using:
Anything else you'd like to add:
Rules of Battle
The tournament will be single elimination, with matches played best of 3.
In keeping with the romantic theme of this tournament, all Pokémon that you use to build your team must be in the Pink color group. As an added twist to keep things interesting, every Pokémon must have Attract in its set! You can find a list of the allowed Pokémon down below.
If it becomes apparent that someone's team doesn't follow the special rules, the first time it will be a warning and the battle in question should be replayed. The second time, it'll count as a loss!
For the sake of consistency, please use the Doubles Ubers format on Pokémon Showdown to conduct your matches.
It's very important that you save your replay after your battle! You can do this by clicking the "upload and share replay" button that will appear and then copy/pasting the link from the new window in this thread; you should end up with two or three replays for a full best of 3 match. I trust that no one will try to misreport a result intentionally, but it's always good to document things!
Please mention "February" somewhere in your signup post so I know you've read through this!
Cleffa
Clefairy
Clefable
Igglybuff
Jigglypuff
Wigglytuff
Slowpoke
Slowbro
Mega Slowbro
Slowking
Exeggcute
Lickitung
Lickilicky
Happiny
Chansey
Blissey
Mime Jr.
Mr. Mime
Mew
Flaaffy
Hoppip
Snubbull
Corsola
Smoochum
Miltank
Whismur
Skitty
Milotic
Gorebyss
Luvdisc
Cherubi
Munna
Musharna
Audino (NOT Mega Audino)
Deerling (all seasons)
Alomomola
Spritzee
Aromatisse
Sylveon
Oricorio (Pa'u Style)
Fomantis
Lurantis
Lurantis-Totem
Stufful
Bewear
Bruxish
Let the games begin!
That should be everything you need to know, but if you have any questions regarding this event, don't hesitate to ask! Good luck, and have fun!
Neb & Azuviin
>Pemderp63

Biohazard & Typhlosion
>BiohazardXIII

SarasaKat & Vulture
>Fisherman Vulture

Varhii & Resolute
>Varholute

Nuuk & atlus?
>mohammed atlus

theDINOsaurus & Revan
>theRAVEYsaurus

Wheegalure & Flo
>WheeWheeFlos

SAF
>saniachan

Pendraflare & Fafrir
>Pendraflafrir

Bossvelt & shhmew
>Bossvelt

Stralend & Moxie
>Starxie

Mirage & DeepSeaPrincess
>KIL-Drake

Wren
>Silphy

BasedJarrod & Felly
>XxOshawhatxX

Franciscosta
>Franciscosta11

LuluRina & Moonwatcher
>MoonRina

Jiaozi & Calliope
> [TBD]
Last edited: